Paving the Future of Manufacturing with an Enterprising Built on a Solid Foundation of Trust with Customers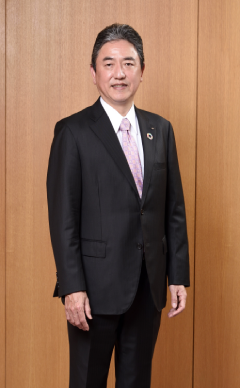 Since the day it was founded, MEIJI ELECTRIC INDUSTRIES has pursued business guided by its philosophy – "Trust ―It all starts with people –in partnership with customers, with employees and with society."
If there is a reason customers have continued to choose MEIJI ELECTRIC INDUSTRIES over its century-long history, it is our deep value of trust, our serious commitment to addressing both customer problems and ambitions, and the assistance we have rendered in resolving a range of issues. First founded in Nagoya, MEIJI ELECTRIC INDUSTRIES today counts both its track record and relationships of trust cultivated in its longstanding dealings with customers across a spectrum of regions and industries in Japan as key assets.
Amid the intense pace of globalization and major change in industry structure in recent years, Japan's manufacturing industry has, on the one hand, greatly expended its production bases overseas. At the same time, the industry has enhanced the functionality of bases in Japan, positioning them as development centers. Consequently, as a vital support for manufacturing, our role both at home and abroad is set to grow in importance. To further deepen bonds built over the years with customers, MEIJI ELECTRIC INDUSTRIES seeks to continue to provide high-quality services that surpass the expectations of our customers. To this end, together with expanding and upgrading our overseas network, we must provide high-value-added solutions that demonstrate a depth of attentiveness from every conceivable angle. This includes fabrication methods, as well as the development and manufacturing of special products, tailored to the requirements of individual customers, the proposal of complete manufacturing line setups, and encompasses R&D division testing and analysis.
For the future of manufacturing, we will continue to assist in uncovering new potential, with eyes on paving the future of Japan's globally renowned manufacturing tradition.
President and Representative Director
Masahiro Hayashi